Events > "Alice envisions the future - AI Hackathon"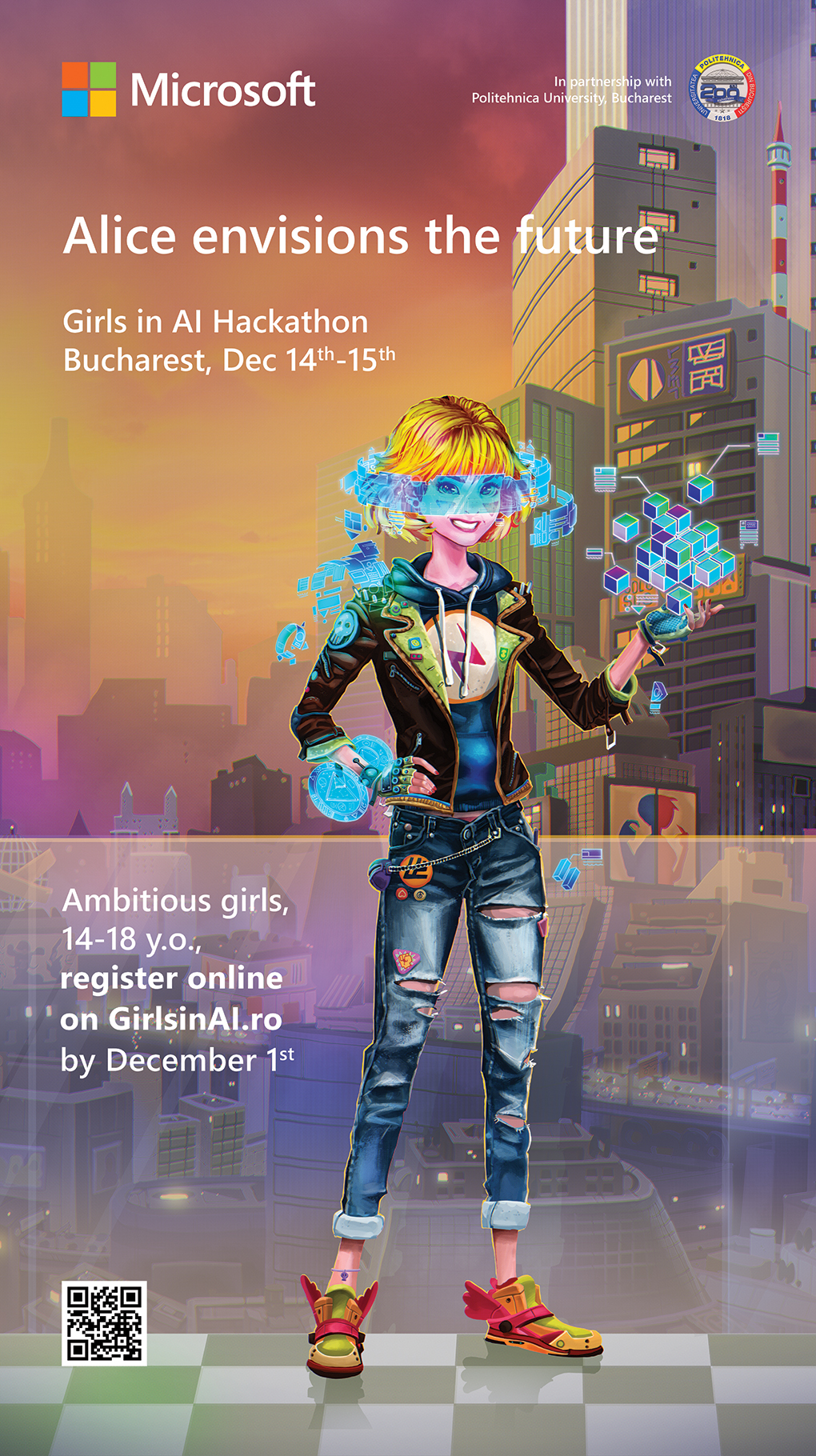 Din dorința de a încuraja tinerele fete să descopere potențialul inteligenței artificiale în transformarea lumii și
posibilitățile nemărginite ale unei cariere în domeniile STEM (știință, tehnologie, inginerie și matematică),
Universitatea Politehnica din București va organiza primul eveniment de AI destinat adolescentelor din România:
Alice envisions the future, Girls in AI Hackathon - perioada 14 - 15 decembrie a.c., in Holul mare al Rectoratului.
Mai multe detalii privind desfasurarea acestui eveniment, puteti regasi accesand https://www.microsoftevents.com/profile/form/index.cfm?PKformID=0x8109847abcd
Va invitam sa participati la acest eveniment dedicat elevelor din Romania.
De asemenea, va informam ca puteti lua in considerare posibilitatea ca pe parcursul celor doua zile sa fiti mentori din partea universitatii.
Persoanele interesate sunt rugate sa completeze chestionarul:
https://forms.office.com/Pages/ResponsePage.aspx?id=v4j5cvGGr0GRqy180BHbR-cILRhNWDpNkVsreHxAgg1UMDBJU1hUOUNFM1FKS0RTSElDQjhYOVJEUy4u,
pe baza acestuia urmand a fi contactate de catre organizatorii Microsoft.
Pentru detalii click aici și aici.